Matched Betting Australia 2020
All you need to begin no risk Matched Betting in Australia for 2020. Learn how to turn promotional offers into cash!
The best FREE resource for starting matched betting in Australia. Free Guides, Community & Tools.
We teach you how turn bonus bets and offers into risk free cash to make a guaranteed profit from the bookmakers.
Start with the 8 step, no-risk matched betting Australia tutorial. It takes about 30 minutes to your first profits and no experience is needed!
We're here to help, if you need anything just ask in the Facebook group or at Dave@MatchedBettingOz.com
How Matched Betting Australia Works?
Step 1
Sign up to the Australian bookmakers and locate a value bet or promotion.
Step 2
Place the bet with the bookmaker, then an opposing bet on the Betfair betting exchange, covering all outcomes.
Step 3
Extract the cash value from the bonus without risk and move onto the next bookie offer.
What Is No Risk Matched Betting?
Risk Free Profits - No Gambling!
Playing two bookies against each other to profit from the free bonus bets they offer every week. Zero gambling involved.
---
Strategy & Guides
Made for complete beginners, we tell you exactly what to do to make your first no risk matched betting profit. Step by step.
---
The Biggest Australian Matched Betting Community
This is a 100% free matched betting community residents over 18. We have all you need to start.
---
Guaranteed Second Income
We turn bonus bets into real cash without any gambling. We then find the latest offers in the matched betting group so you can maintain steady profits.
New to arbitrage betting? Start with the complete 8 step guide.
Complete the no risk matched betting Australia tutorial, make your first profits and see how it works.
If you need any help along the way, we have all the guides you need for matched betting in Australia and a free matched betting calculator to help you extract cash from your bonus bets.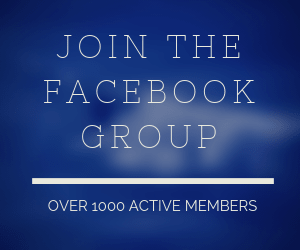 You Can make
In the very first month form bonus bets
---
Matched betting is
risk free
We are over
Aussie matched bettors!